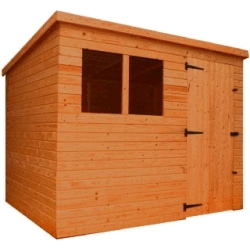 Garden Sheds, UK made Sheds & Ground Preparation... Fast FREE UK Delivery
We are Specialists in Garden Sheds, Shed Ground Preparation and Garden Shed erectors delivered to UK. We manufacturer all our Garden Sheds in the UK from our very own manufacturing facility.

All orders placed before 2pm Monday-Friday will be dispatched within two days. Orders placed after 2pm or on the weekend will be dispatched within the next three working days with Free Delivery over £100.

Compared to other shed manufacturers incredibly cheap.
We can maintain our cheaper price due to directly sourcing our own wood direct from Scandinavia.

As well as designing and manufacturer all our gaeden sheds to bespoke specifications our overheads are very low and we can create great looking sheds at discounted prices.


Garden Sheds
Every Garden Shed we create is made by hand in our dedicated production facility. We source all of our wood within the EU with the exception of two very reputable American manufacturers we use for some of our fixings.

All sheds have been tested for quality and we proudly display test result certificates in our store for customers to inspect.

If you need any advice on products please contact us below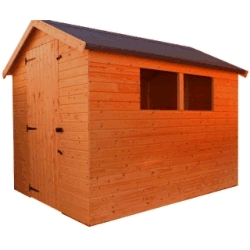 View all our Garden Shed products! Pent Sheds, Apex sheds and Log Cabins



Garden Shed Ground Preparation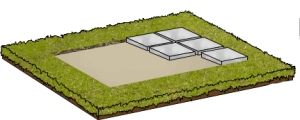 Shed ground preparation is essential to ensuring that the delivery of your new shed is safe and completed on time.

Ground Work Essentials - Sheds must have a Level Base

Sheds being delivered must have a leval base, this will ensure that the shed is flat and does not lean. This also makes sure the shed is protected from the ground. Damp can rise through an un-preparated surface and rote the shed. Leveling the base with flags is the proven method to stop rot.


Sheds bases Shed bases are important. using treated timber or concrete flags is essential.
Using these methods will stop rot from weathering. All the sheds are pressure treated to prevent rotting but an ideal base will prolong the life of any shed.


Extensive Range of our own UK made Garden Sheds delivered fast to your door !
All flavours available in 4 Colours - Classic Brown - Garden Green - Moonlight Blue - Retro White.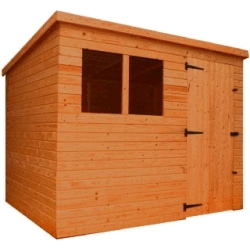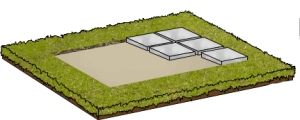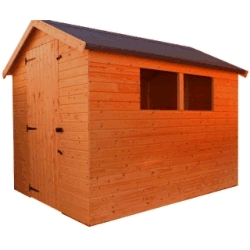 Large range of Garden Sheds available for fast delivery to the UK !
We have sheds to get you started on any budget.
Garden Shed Information
UKGARDENSHED is your Friendly Garden Shed distributer Shop on the net!
Order before 2pm Monday - Friday and yourGarden Shed will be dispatched within 3 working day via our extensive delivery network.With FREE UK Delivery on all orders over £199
Uk Garden Shed has an extensive range of accessories to Personalise your Garden Shed. Dont just settle for the standard shed why not Stand out!
Many people start looking at Garden Shed after seeing how well they have worked for a friend or family member. But the wide range of products available and terms used can be bewildering. Thatís why we keep things simple
Garden Shed News from around the UK
Garden Shed Structures and Grrenhouse Roof (BBC.co.uk) .....
Read More
Garden Shed of the year - Needs planning permission??? (BBC.co.uk) .....
Read More